If you had told Michelle McCarthy in January 2020 what she would do now, she probably wouldn't have believed you.
At that time, the Whatcom County native and Lynden High School graduate was living in Seattle, managing a professional art gallery, and do business development for the second largest glassblowing and sculpture workshop in the USA.
But when the COVID-19 pandemic forced the indefinite closure of places where McCarthy had established himself in the art world, she was forced to pack everything up and return to Whatcom County.
"It was one of those real whirlwinds, like 'Oh my God, this is really happening,'" said the 36-year-old. "I kind of had no choice."
But as 2021 approaches, the longtime artist has more than regained his balance, selling paintings by adorable animals to enthusiastic online customers. In addition to a new career path as COO for a local financial advisor, McCarthy also partnered with local resident Aaron Crow to open ""The Gallery for 3rd and principal, Known as G3M for short.
Occupying a former banking space at 2046 Main Street, McCarthy and Crow now offer a professional art gallery in downtown Ferndale that features local and regional artists from a variety of mediums.
"I don't think it feels real yet," she says, of bringing an art gallery to her home community. "It's a magnificent space. When I saw him I was like, 'I don't know how I'm going to get through this, but it's got to happen.' "
An eye for eyes
McCarthy has been an artist most of her life.
She grew up sketching and drawing people, especially portraits and figures, and at the age of 10 her mother began publishing her issues of Vogue magazine, which she loved for artist portraits. like Annie Leibovitz.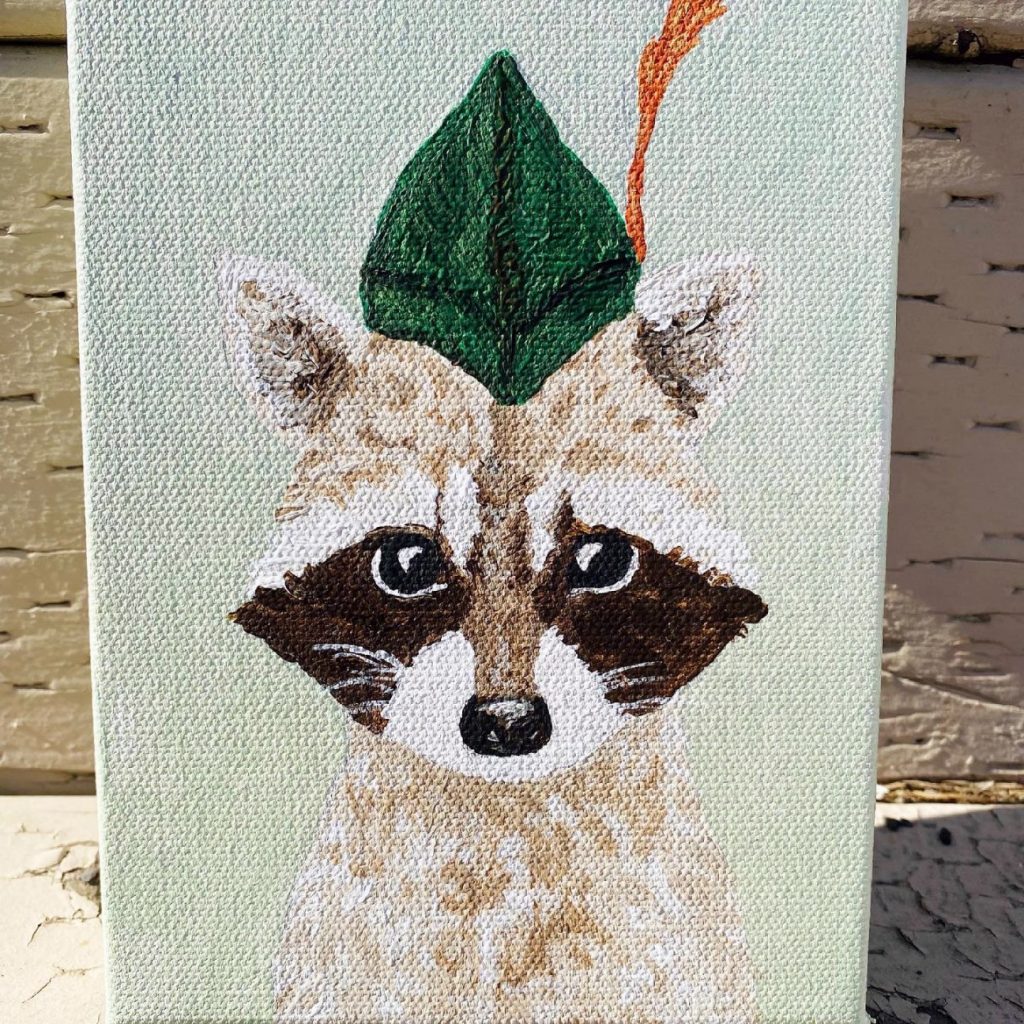 Growing up, she took art classes and started working with chalk. Finally, a teacher told her that she felt too comfortable.
"Every good artist paints," he told her. Regardless of the axiom's veracity, this led McCarthy to meet an artist at the Edmonds Arts and Crafts fair as a teenager. This artist said that she did not get into painting until she learned how colors blend with chalk, gaining a basic understanding of how to create image depth before tackling one. new medium.
Slowly, she switched to painting. At age 21, McCarthy moved to Seattle to study at the University of Washington. Becoming fascinated by photosynthesis after taking a biology course, she majored in molecular developmental biology, a harsh science that one might not consider an artist to focus on.
But science, McCarthy says, helps the whole world make sense, whether it's understanding the beauty of a rainbow or how the human immune system responds to a virus.
"You enjoy everything so much more," she says of science in the natural world. "It just made me want to paint more and be able to capture that."
McCarthy served as a bar after college and painted on the side, but eventually joined an artist collective that gained attention with pop-up shows in places like holiday markets. She started working in galleries, receiving contract work before going full time in galleries.
As for how she ended up doing a bunch of acrylic paintings of cute animals, McCarthy points out the pandemic and how blockages made people want pets. During the pandemic, she began painting raccoons and foxes on pieces of wood.
As the paintings sold, more and more inquiries came in. McCarthy began to receive commissions for portraits of pets. Many clients have told him that they are happy to have something cheerful on their desk or a little picture they can wake up to on their nightstand. Images of birds, otters, llamas, frogs, and many other creatures – often with anthropomorphic qualities – have since followed and sold.
"I always wanted to have some kind of weird expression on them," she says. "I like it in the portraits; I like it in animals. So it became that thing of painting adorable little creatures and then naming them and giving them probably too detailed stories.
McCarthy usually starts with a minimal sketch of an animal, ensuring it will fit a certain canvas size correctly. Some images are from actual photos, such as a Rudy the Crow painting. The original image – of a crow pecking at a woman's security camera lens – emerged after the woman continued to find marbles on her porch as a gift for leaving seeds for the bird.
McCarthy pays special attention to the eyes of her animals, as the way the light hits them often dictates a subject's entire expression, she says. Paintings take anywhere from a few hours to a few days, depending on her busy schedule and sense of perfection.
She sells them through her website, as well as through her Facebook and Instagram accounts.
Fall into place
As for the gallery, it happened naturally.
While searching for apartments in Ferndale, McCarthy noticed the vacant bank space and marveled at the perfect location for a gallery. Socializing soon after, McCarthy met Aaron Crow, another resident of Whatcom County who returned to the area after several years elsewhere. When he jokingly asked when she would start her own art gallery, she jokingly replied that it would be when she could get the bank space vacant. He replied that he would look into the matter and was not kidding.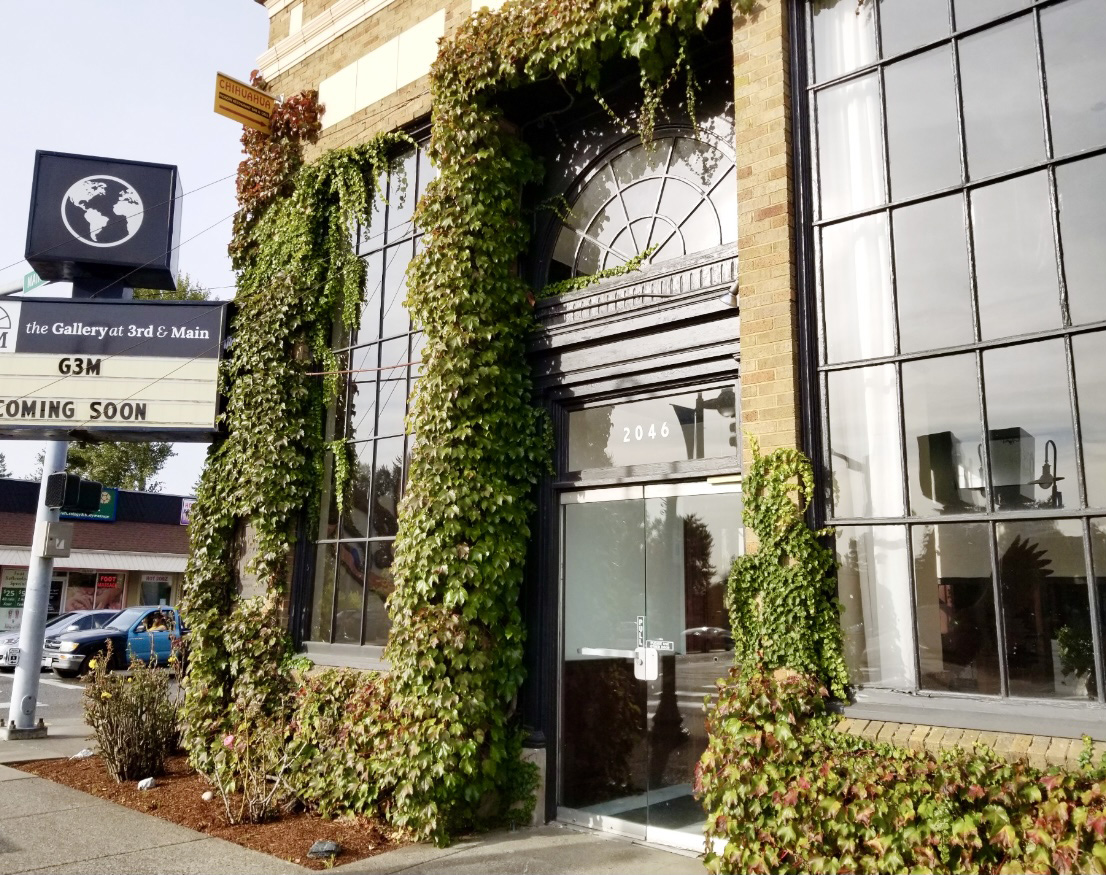 As it turned out, the owner of the building, a Seattle resident, had just bought the place as a long-term investment and had no tenant plans yet. The owner liked the idea of ​​Crow's art gallery and they wrote a contract.
"Things fell into place," he says.
Together, Crow and McCarthy combined their business acumen and art, respectively, to create a unique gallery (the art will be showcased in two of the old bank's vaults, one of which still has a door of safe). It made its inauguration on November 6.
A combination of Seattle artists and local Whatcom have already hung pieces at the gallery, and McCarthy says she continues to make more and more contacts. Interested artists can also request to have their work exhibited at the gallery website.
"So far the reception has been very good," she said. "I am really excited."