Ginny Rhodes Special for McDowell News

The daughter of a Marion police officer is stepping up to help raise money for her father's colleague who was injured in a fire accident last week.
East McDowell sixth grader Madilyn Hink is auctioning off one of her paintings in support of Marion Police Department Officer Breanna Toney. Hink is the daughter of criminal investigator RJ Hink.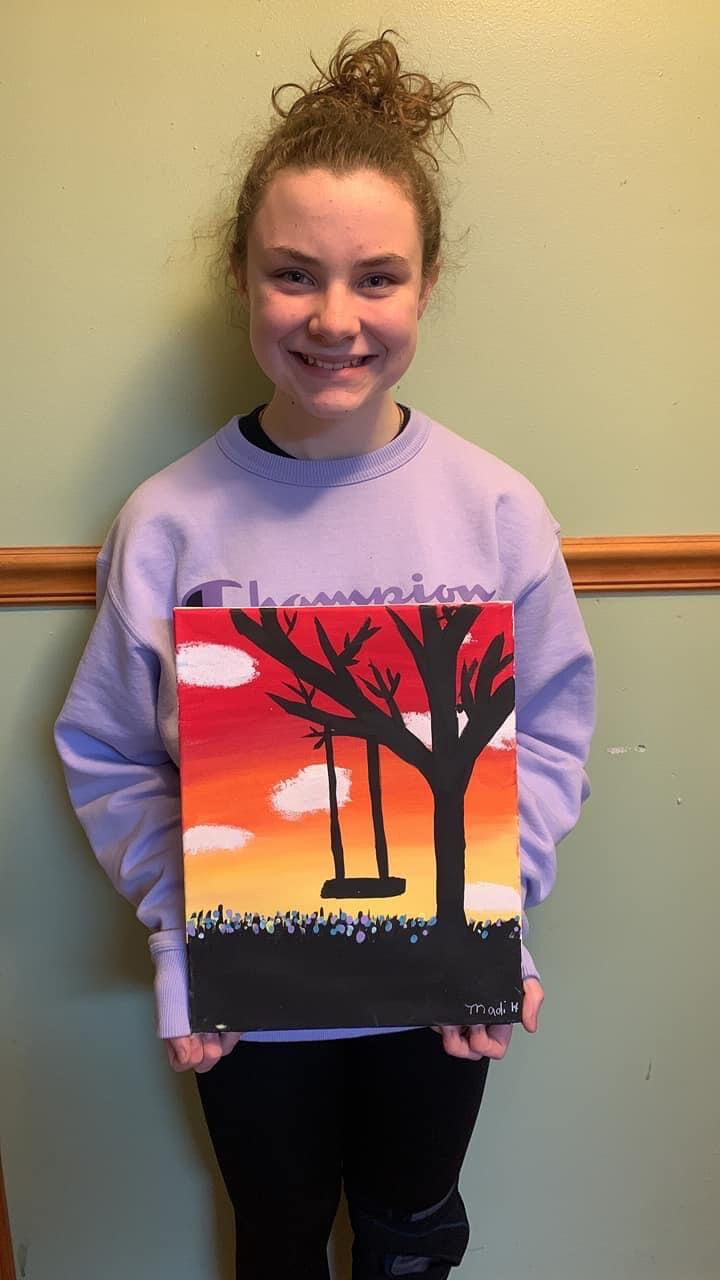 On Monday, Toney was driving on NC 226 North in Mitchell County, a truck driven by Audie Peterson Jr. crossed the center line and hit Toney's police cruiser. After the collision, Toney's vehicle caught fire and she was unable to get out of the car. According to a press release, a brave citizen was able to open Toney's door and pull her out of the car. Toney was airlifted to Johnson City Medical Center in Tennessee, where she underwent surgery for several lower extremity injuries. She also suffered broken ribs and upper extremity injuries that will not require surgery.
Madilyn told The McDowell News that seeing Toney's car burn like that made her very sad and wanted to do something to help the injured officer.