Aurora's Cottonwood Gallery & Arts is calling for artists to submit artwork depicting "Life in Nebraska."
Artists answered the call, with the gallery receiving 40 submissions for its first juried art exhibition, the unveiling scheduled for Thursday evening at the gallery.
"(Life in Nebraska) is a very broad theme, and it's based on interpreting what it means to the artist," said Cottonwood co-owner and artist Desiree Christenson. "You can see that the variety of what we received, whether it was composition or medium… the artists attached artist statements. Some of them tell the story of what inspired the piece or how it connects to the theme of life (in) Nebraska.
Tori Swanson, co-owner and artist of Cottonwood, said much of the art is landscape-focused and more "rural-themed." There are a few that particularly stand out, including a painting of a scene from the Henry Doorly Zoo.
Swanson and Christenson declined to say which of the pieces were their favorites, but the submission period was "like Christmas morning".
"We didn't know what was inside because some of them were shipped to us from people further afield," Christenson said. "It was really fun, just opening them up and seeing what would come out."
Some of the art comes from as far west as the Halsey and Thedford areas, and as far east as Omaha.
Jana Van Housen was selected as the show's juror (judge). She said she based her judgment on five main points: originality, impact/emotion, technique, composition/harmony and presentation.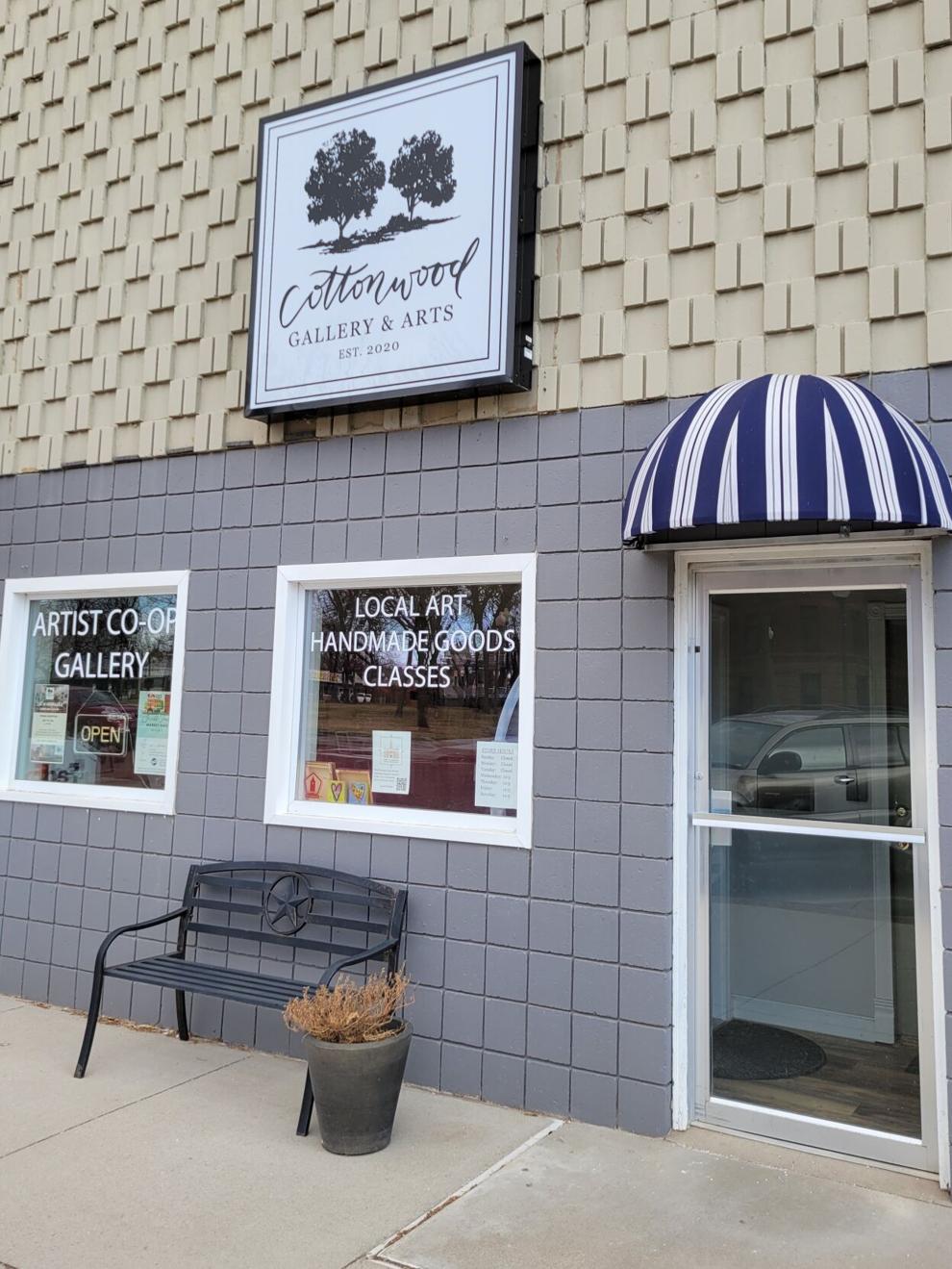 Van Housen said she enjoys judging submitted art. "The 'Life in Nebraska' show is an excellent body of original work. Each of the artists who participated were thoughtful in their submitted choices," she said.
Visitors don't have to be an art expert to enjoy the show, Swanson said. "Just walk in and take a look at the art. Look at each room and soak it up. I think there will be something for everyone to connect with.
If a visitor has a piece they particularly connect with, they can submit their vote for the show's "People's Choice" award.
In addition to the Thursday reception, the "Life in Nebraska" art will remain on display through the month of April.
The art in the gallery as a whole is created by artists from many backgrounds, motivations and places, Christenson said. "You will have the professional artist in the exhibition and in our gallery, but also someone who is just a side hobby or a second mode of income."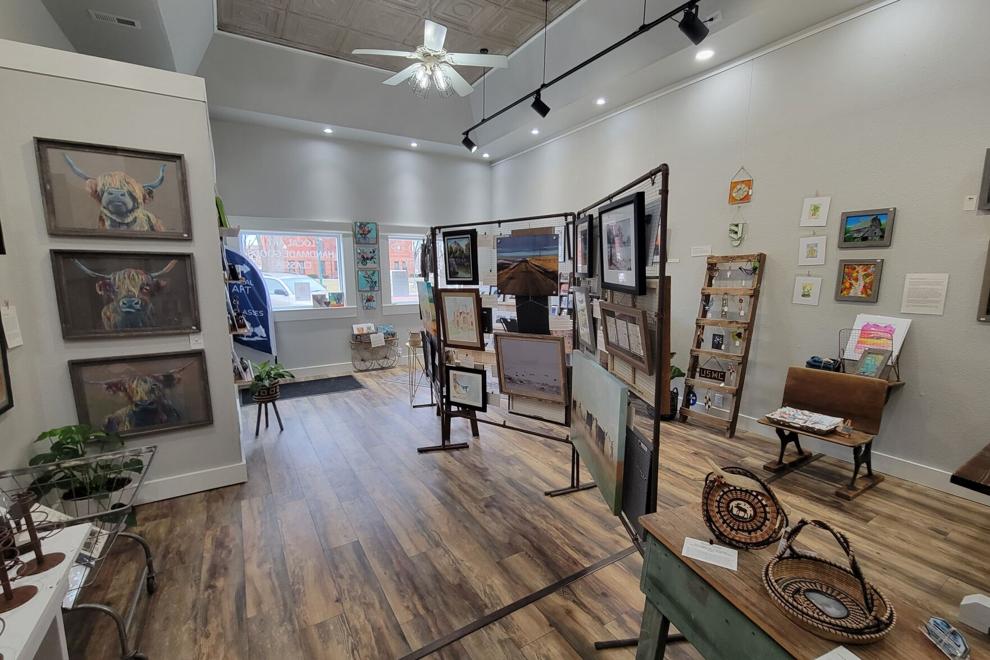 Art prices vary from those hovering around $1,000 to $2. It's intentional, Christenson said. "We have a lot of stationery and small works of art. You might come here to find even a gift item or something small.
Swanson and Christenson have stated, along with the artists exhibited in the gallery, that they want to make art accessible to everyone. "We hope no one is intimidated to come here," Christenson said. "I hope people understand that it's not like a stuffy environment like an appropriate environment. We really want people to feel welcome."
Swanson and Christenson said there was no dress code for Thursday's show. Some of the artists on display will be there to answer questions and engage visitors in discussions about the art. There will be refreshments.
Life in Nebraska is the first juried exhibition at Cottonwood Gallery & Arts. In a way, it's also the gallery's grand opening, Christenson explained. "We started in February 2020 and opened around May 2020, so we've never had a grand opening or even a one-year opening. We hope that we will have many visitors and people who will come to see what we have done here.
jessica.votipka@theindependent.com
Jessica Votipka is an education reporter at the Grand Island Independent. She can be reached at 308-381-5420.