life in the eye of the beholder by jyo john mulloor
it is said that the eyes are the windows to the soul, but in this project of jyo john mulloor, eyes become the windows to vast oceans, lovely forest creatures and eggs. in a series titled 'don't believe your eyes', the dubai-based digital artist layered a series of spectacular scenes pictures on real eyes, creating surreal works of art with breathtaking scale contradiction.
whales swim in an ocean of blue
pictures by jyo john mulloor
different images elicit a range of emotions
the project do not believe your eyes is composed of nine images. the piercing blue eyes have been transformed into water and clouds while the velvety golden brown peepers now house a squirrel, a bird and a mysterious train track.
the artist says the variety of images are used to evoke different feelings. nature-based images can evoke feelings of comfort or tranquility while menacing hands extended over a white iris can evoke feelings of mild dread. meanwhile, egg yolk eyes are just fantastically weird.
see more surreal artwork by jyo john mulloor on designboom here.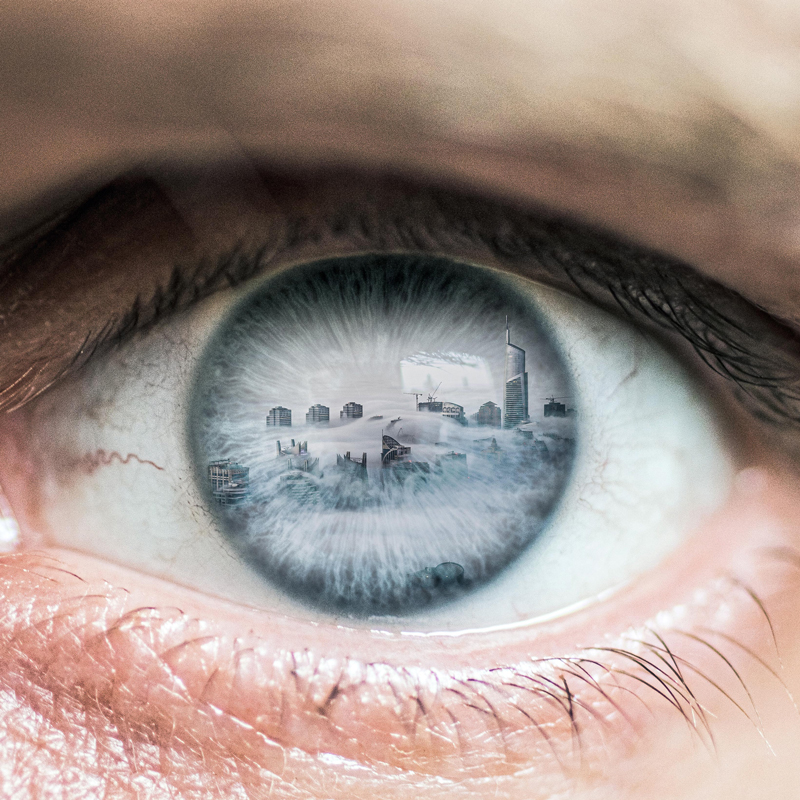 a city skyline between blue-gray clouds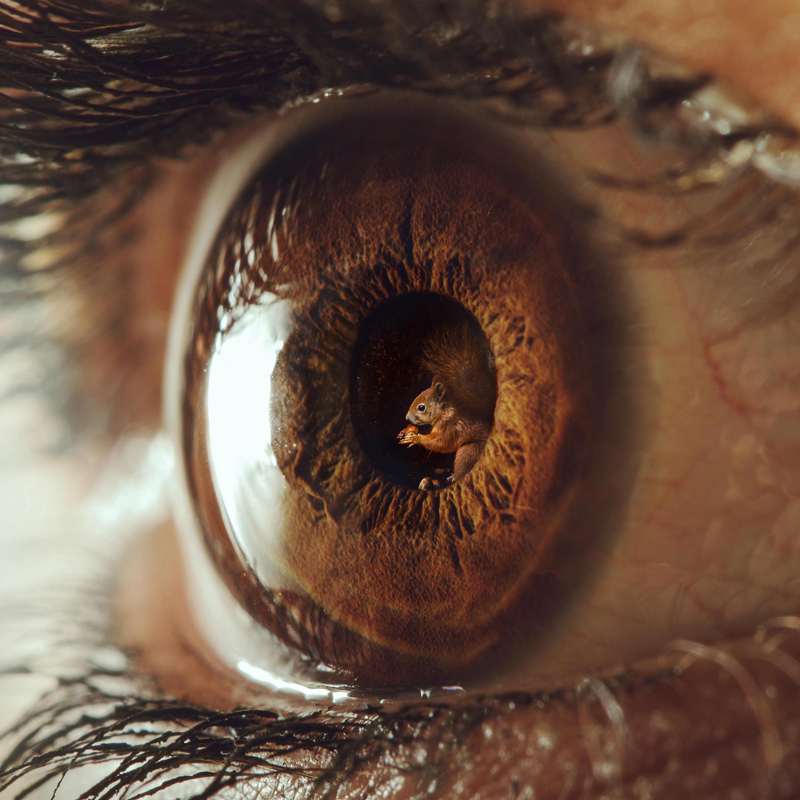 a squirrel nibbles a nut