John Obafemi Jones opened his 'Revelations' exhibition at the Cane Roots Art Gallery in downtown Christiansted on March 17 to a crowd of 100 art enthusiasts. He shares 19 diverse works in his solo exhibition that takes viewers to his hometown blues musicians in Ellaville, Georgia, and jazz at the Blue Moon Cafe in Frederiksted.
Bamboula's Caribbean dancers enliven the white-clad canvases – swirling their dresses against the patterned blue background – taking viewers to the rhythm of the dance. He reflects on various memories, from his collages of protest to expressions of contentment in his family paintings.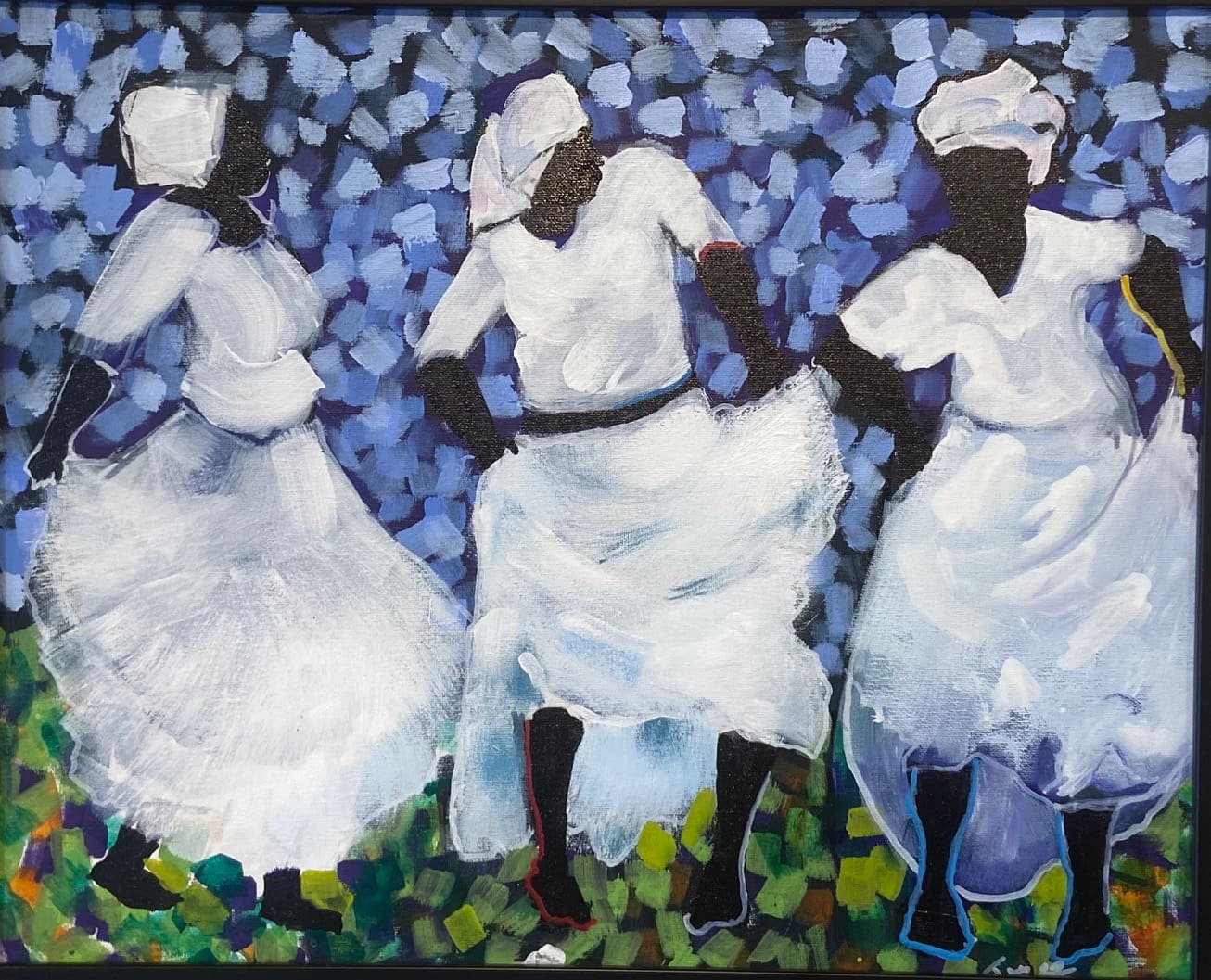 Jones' themes of tradition, unity and power in the compilation of his paintings set the tone that reflects his life experiences. His work resonates with musical rhythms of jazz and blues, a characteristic that has always unified his work in the past and continues to complement his new works at Cane Roots.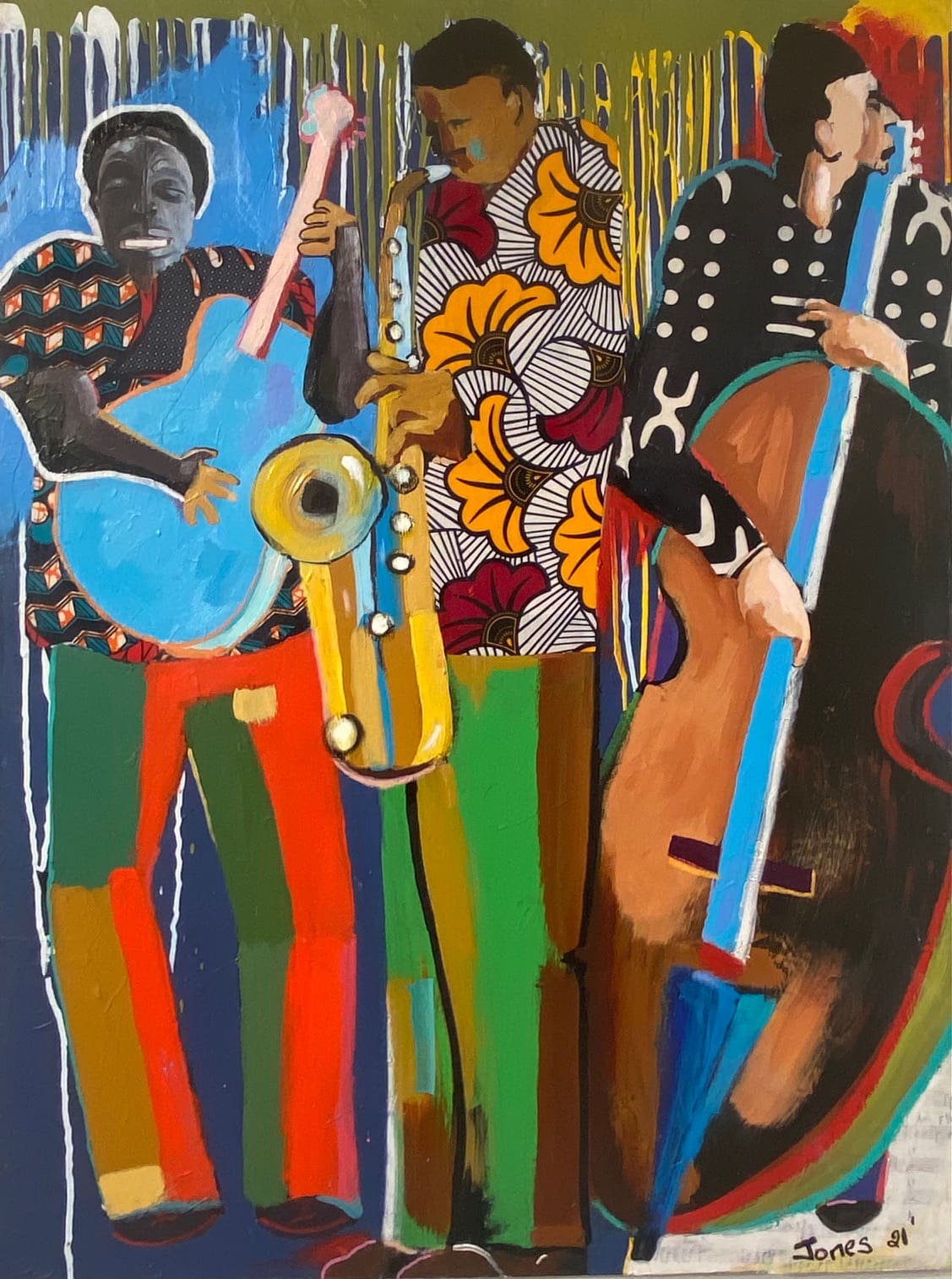 The Révélations exhibition will be the subject of a conscious meditation on April 16, the closing day of the fair. Cane Roots gallery owner Sonia Deane and US Virgin Islands breast cancer advocate Diane Hampton collaborated on behalf of the VI Breast Cancer Project. The 2021 Care Grant is sponsored by the St. Croix Foundation for Art Therapy for breast cancer and all cancer survivors.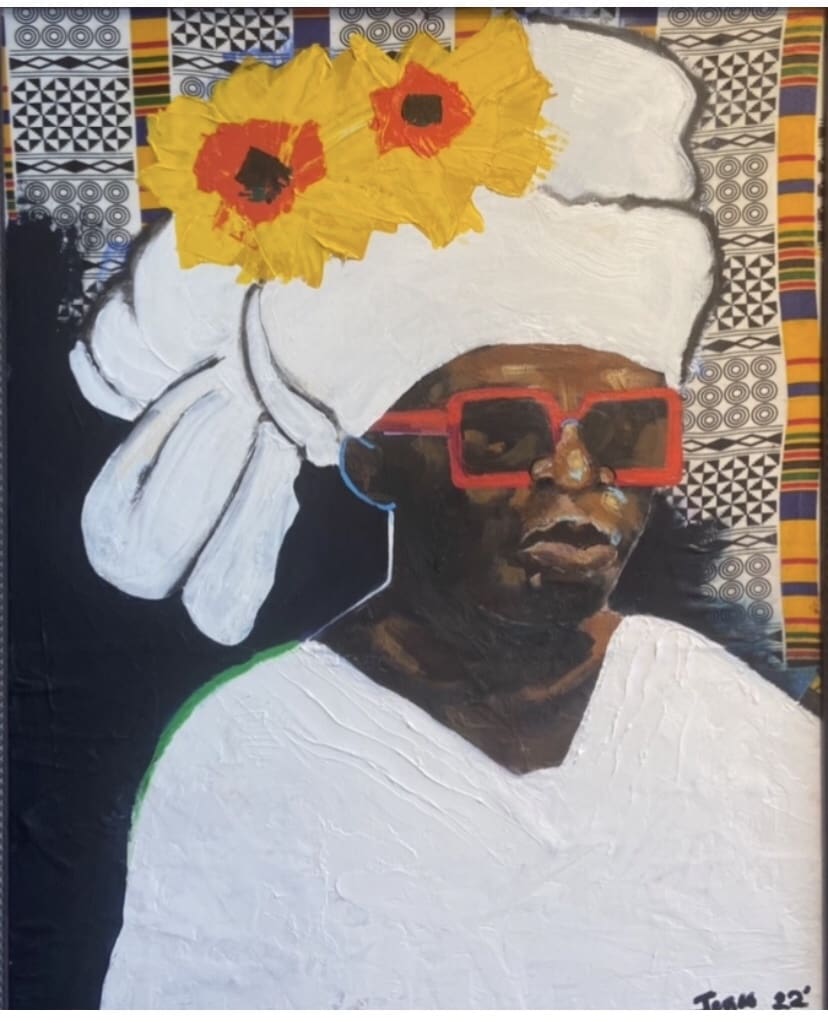 Deane will guide breast cancer participants through mindful medication – a process of looking within after seeing Jones' artwork, "Culture Bearer". At the end of the meditation, participants will have the opportunity to share their inner thoughts with each other. This art therapy healing process is a therapeutic modality that can offer them the technique to create self-healing and self-care.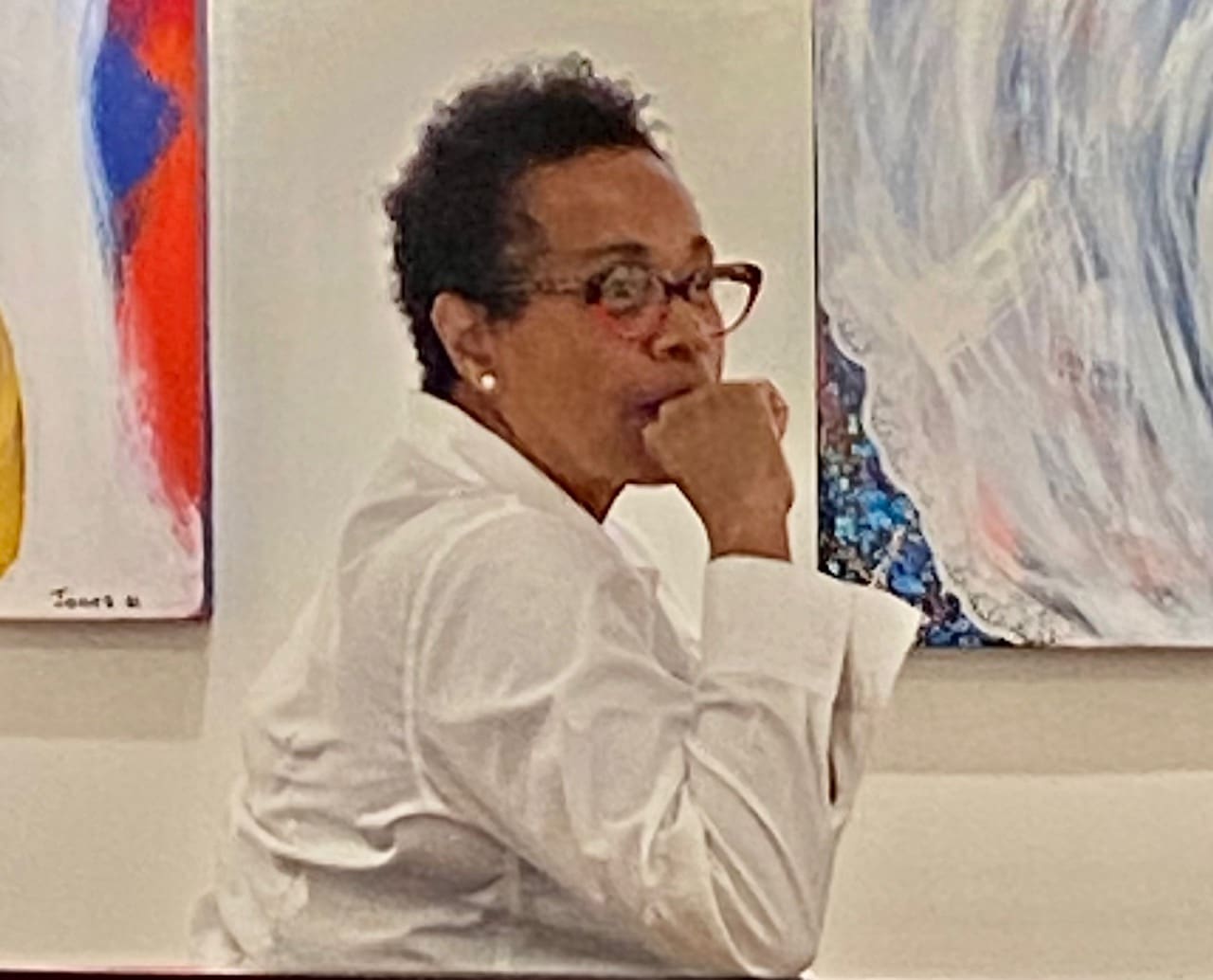 According to Hampton, Jones' show environment, which is mostly made up of Caribbean women, is safe for female attendees. April is National Minority Health Awareness Month, and these meditations will be offered twice this month at the gallery.
Revelations will open for last viewing on April 16 from 10 a.m. to 12 p.m. and 3 p.m. to 5 p.m. Conscious Meditation will welcome participants from 1 p.m. to 3 p.m.
For more information: