Mango Tango Art Gallery will open a stellar art exhibition of paintings by Rae Kehoe during a reception from 5:30-8:30 p.m. on Friday, March 25. Each work pays homage to the beauty of the island.
Rae Kehoe presents an extensive selection of acrylic paintings on canvas in her exhibition "Rebirth and Retrospective". The beaches of St. Thomas and St. John fill each work with meticulous, almost photographic detail.
After a few years studying art at the University of Northern Iowa, a visit to her sister in St. Thomas in 1978 prompted her to move to the island where she worked as a screen printing assistant, calligrapher and eventual gallery director of Jim Tillette.
Kehoe shared a 12-year painting collaboration with her former artist husband Mitch Gibbs, while creating art herself. Now she works independently, capturing her love of the islands in each painting.
She works in large format; most of his works are at least 30 inches by 40 inches. Of particular note are her sunrises, sunsets and moonlight works for which she felt so amazed when creating them that she felt they should be as large as possible for the viewer to see. feel the magic of the sun or the rays of the moon.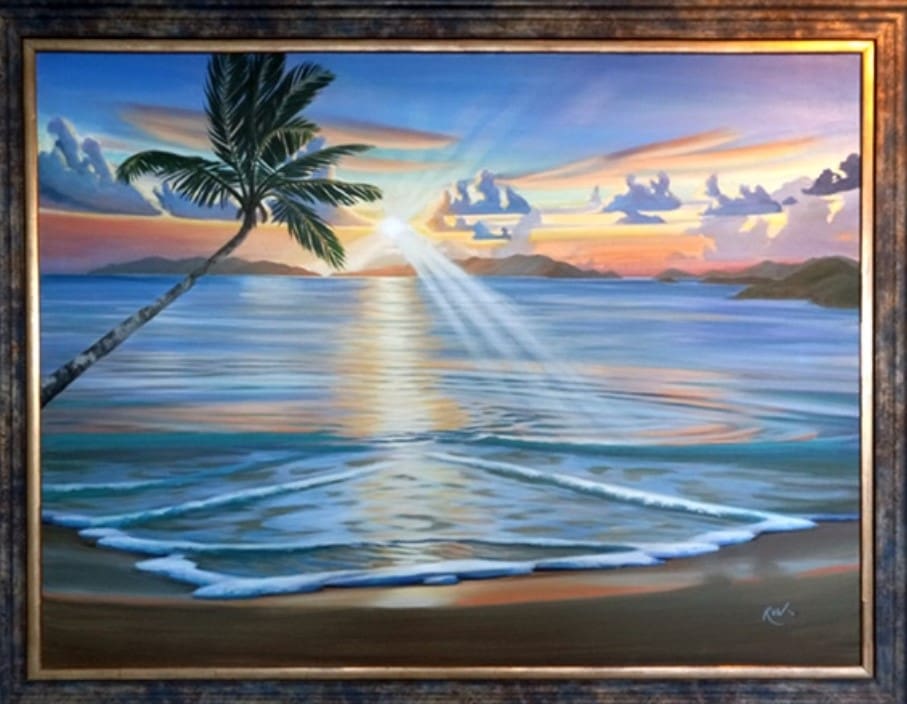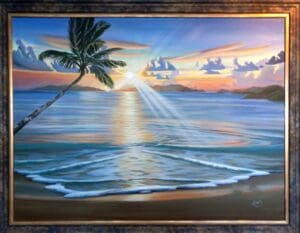 His large list of collectors includes celebrities Elke Sommers, Ben Vereen and former President Bill Clinton.
To add to the fun, spirits and bites will be served in the parking lot, where the Island Forte Ensemble will be playing. People are encouraged to bring beach chairs.
The show will last for a month. See the show on www.mangotangoart.comor for more information, call 777-3060.