You've read Kaitlin Phillips' Gift Guide and decided on what you can afford for the people you love or are most afraid of not giving gifts: What now? You could go to an expensive lunch and chew the napkin, but why not console yourself with a sold-out art exhibit instead? Galleries, unlike most businesses, won't sell to just anyone and are safe from most begging (even for the use of their pretty toilets). These are museums of things you can't have and there is no gift shop. Your wallet is safe.
Kick off your uptown crawl and pay homage to your elders by catching James Ensor at Gladstone 64 and Hilma af Klint at David Zwirner. To the latter's credit, the gallery provides a bench although too far from any of the images to be able to see the badassery that defines Klimt's century, the genius of the silver milk pen and his raw cherubs. Both shows are light-weight and relatively difficult to stroll around as it is believed they should when treated with such canonical names. The galleries seem to know that the fumes of Ensor and Af Klint can fill a room, and they do!
There is excellent lighting on Fifth Avenue, so take the bus to 57th Street where you can play as Joseph Duveen while baptizing yourself in the undeniable cool of photographer Francesca Woodman at the Marian Goodman Gallery.
In Chelsea, you could start further north than your usual route at the Kasmin Gallery where Cynthia Daignault spends a while. The paintings exhibited here offer a more complete window on his concern for the construction of monuments than those exhibited in the current triennial of the new museum. Here, the garden path between art and power is made inescapable.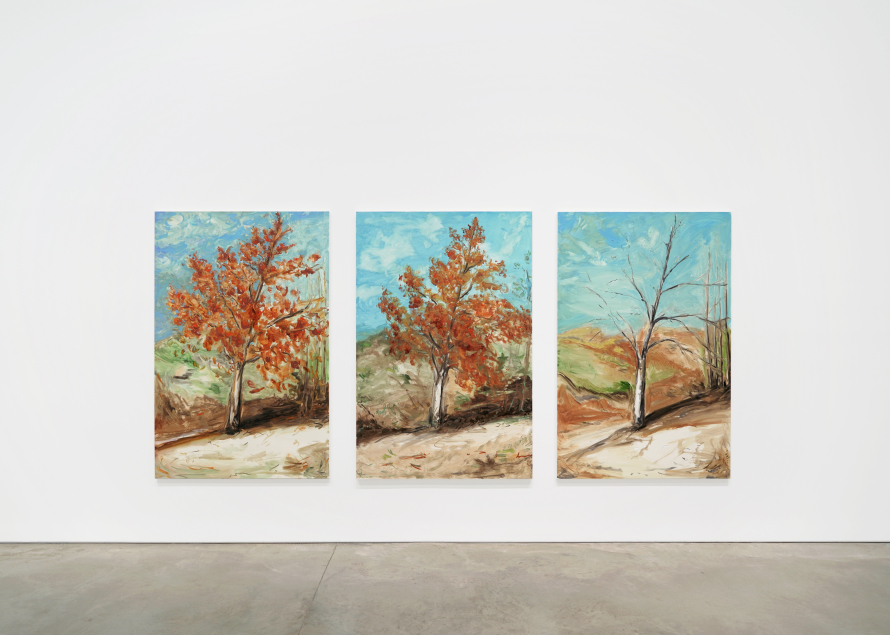 Nature in Daignault's Paintings also has a subsequent program, which is highlighted in Tanya Merrill's painting exhibition at the 303 Gallery. Merrill draws on the idioms of art history to flesh out the aftermath of an ecological catastrophe in a rebuke we understand and can even admire.
At the Matthew Marks Gallery, the late artist Ken Price uses the cannon for similar purposes, but in his case, he deployed ceramics and small, concentrated prints to emphasize the importance of toxic fireplaces and their coughs, the ones they he continued to paint under the fantasy of his beloved West Coast. sky.
In Robert Gober's exhibition Just a Door Above, the danger comes from inside the house and the artist tries to help you see it by adding windows to the Matthew Marks Gallery. He provides real paper snowflakes and fake cigarette butts as evidence. It puts you in the role of a neighborhood pie thief: someone curious enough to peek past the muffins in the life that made the candy left on the windowsill. This is window shopping at its best.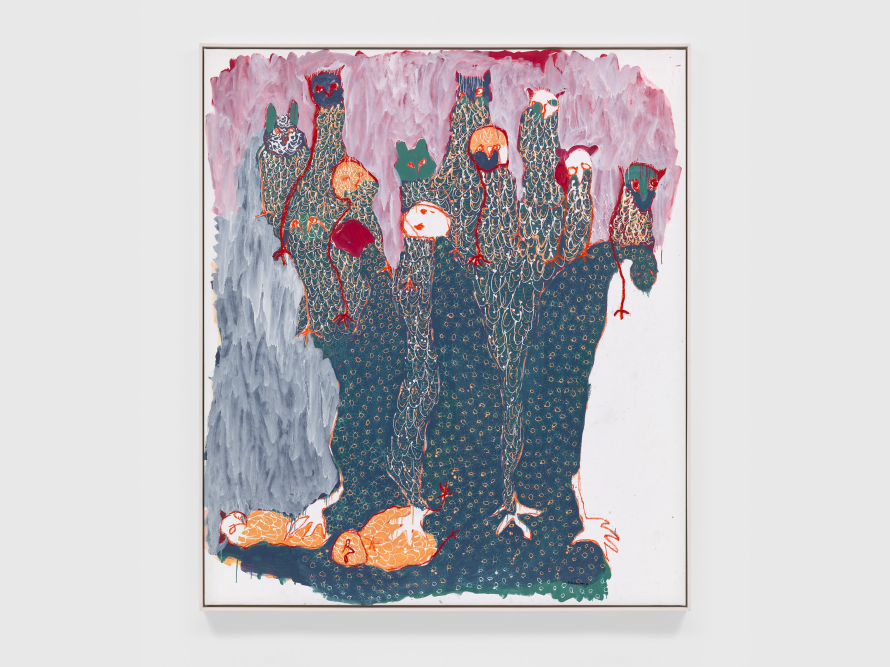 You'll probably want to spend some of these skills at Portia Zvavahera's dreamlike 'Ndakaoneswa murima', which takes place at David Zwirner's location in Chelsea. The show stares at you fiercely with wide-eyed eyes and feels like you're talking to a snake you never knew was in your chest. Your brain cannot find the file, but the shapes of Zvavahera seem familiar to you and you want to celebrate their return to your consciousness. Marisa Lassnig's exhibition at the Petzel Gallery scratches a similar itch, but the references are less veiled.
Reserve a special time to sit down for Kara Walker's Prince McVeigh and Turner's blasphemies (2021) at Sikkema Jenkins. It lasts around 12 minutes, but its formal transitions are so intricate you'll stay beyond the loop to admire the way the artist glides between stories and emotions as she finds the superpowers of the basic tools. It's impossible not to cry a little in the dark here. Human cruelty strikes a note you can't ignore, and Walker bottled it.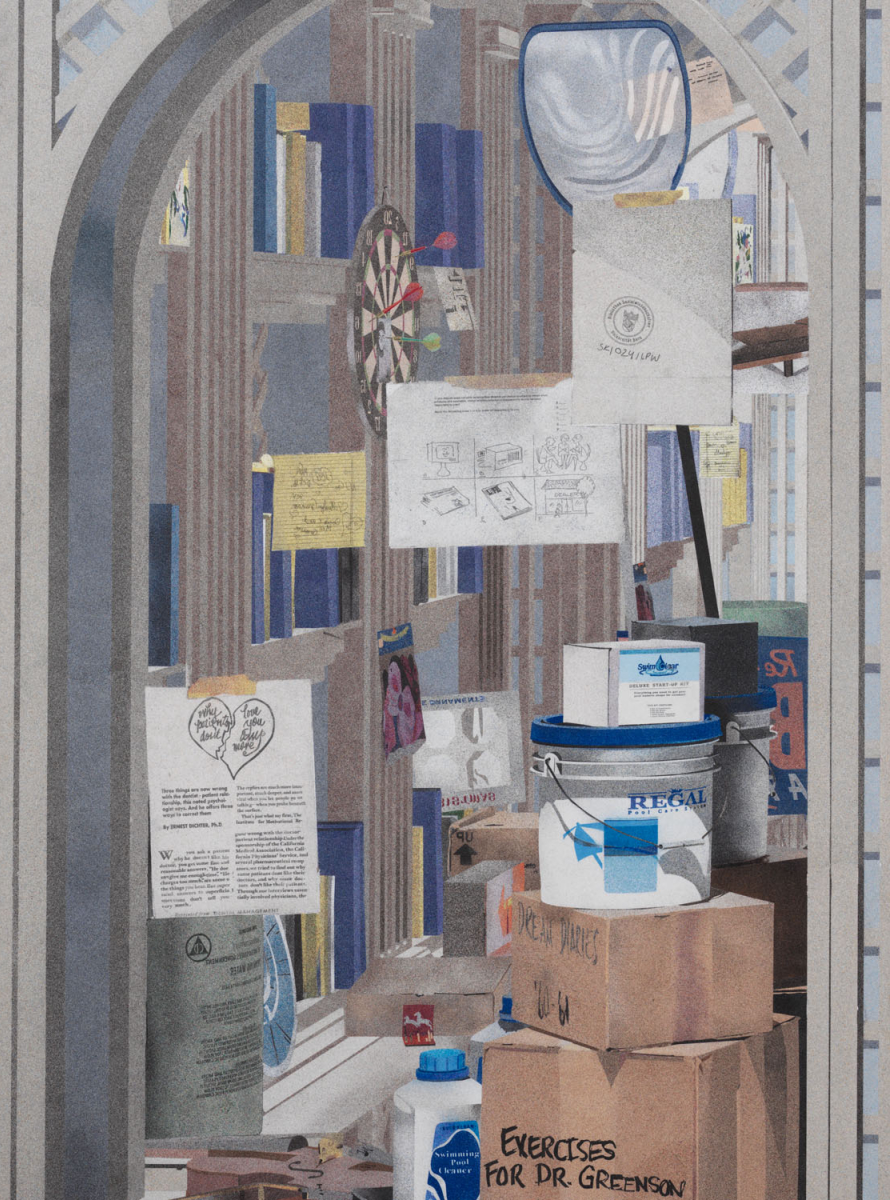 Downtown, Cynthia Talmadge shares Gober and Walker's dark sense of humor, vulnerability, and formal ambition, but with a different kind of craft glue. Franklin Fifth Helena (2021), Talmadge's installation at 56 Henry, mingles with murderous conspiracies around Marilyn Monroe and her psychoanalyst Ralph Greenson whose house the movie star copied in detail in the creation of her own when she eventually gave up on the immersive part of her treatment — the part where she would live with him. Talmadge recreates one of Greenson's bedrooms in colored sand and fills it with images of Monroe and Greenson's common and imagined property. The show is a shock treatment that requires us to be honest about how far people are willing to go with their ideas, artists included.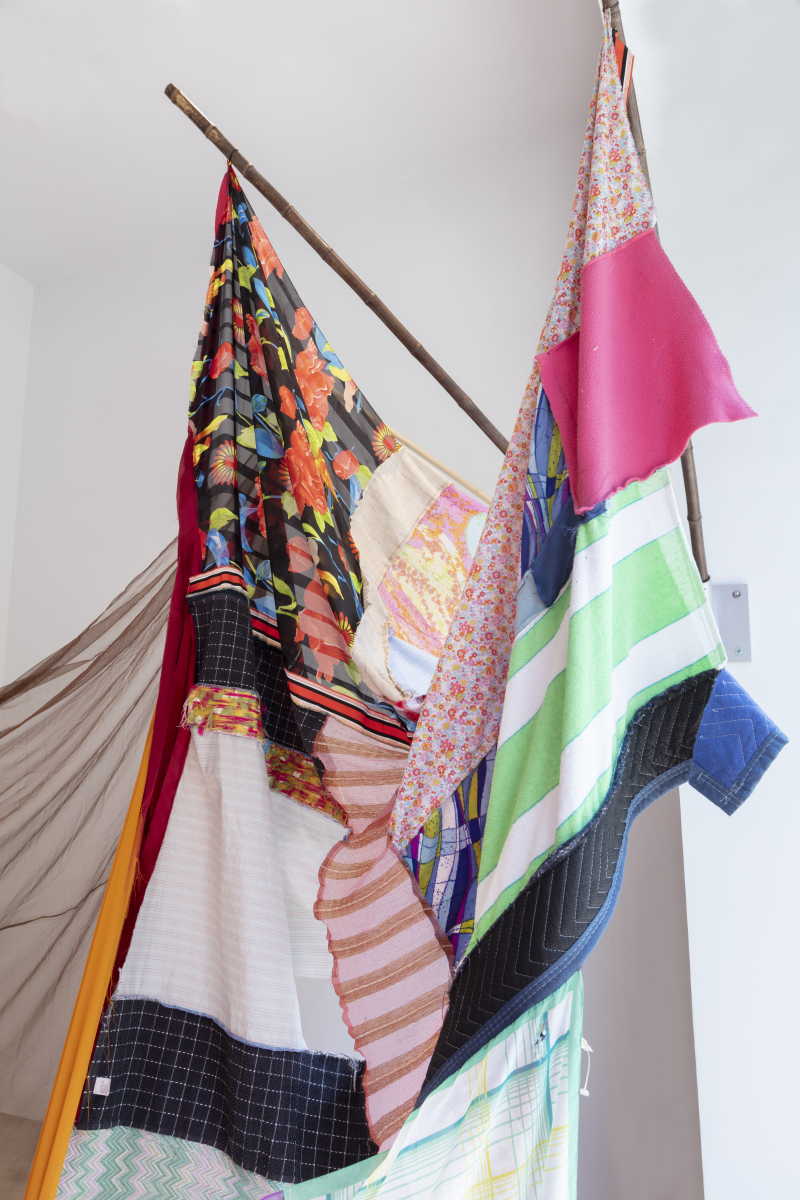 If you do happen to Talmadge, you should probably also stop by Maggie Lee at Jenny's, as Lee intimately understands your withdrawals. And then there is Jamian Juliano-Villani to visit at O'Flaherty's. Let her give you a bag of crisps and leisurely snack on them when you meet Tishan Hsu at the Miguel Abreu Gallery, Devin N. Morris at the Deli Gallery, and Eric N. Mack's Window at the Paula Cooper Gallery, all of which are pleasurable experiences on their own.
Follow this guide through a long day with limited damage and big rewards. Things are generally better than expected, even in painting.
Subscribe to the Culture newsletter
Of course, we can be close friends. Unfiltered access awaits you.