Having only opened its first physical space in October 2021, The Nomadic Art Gallery continues at full speed, unveiling its second exhibition in which a group of artists explore, twist and deconstruct the many and often controversial meanings that surround the humble. nipple.
Well titled, Nipple Twist, the group exhibition presents the works of New Zealand artists Oliver Cain and Chloe Marsters, alongside Belgian artists Merijn Verhelst, Amat Gueye and Layla Saâd; placing New Zealand artists in dialogue with their European peers to investigate the semantic and conceptual connotations behind this infamously controversial body part.
Founded by Gie and Arthur Buerms in 2020, The Nomadic Art Gallery is a contemporary art gallery and public art and research project now located in Leuven, Belgium; having previously taken the form of a converted truck and a mobile art gallery the couple lived in and exhibited in a 16-year exhibition, seven years spent in New Zealand.
Based on an inspired cyclical model rooted in the notion of nomadism, the initiative takes place in two alternating phases. The first is this mobile in-situ immersion within an under-represented artistic scene, during which the research is carried out in a given place, the second a presentation of art in a transitional gallery space in a temporary place in Europe.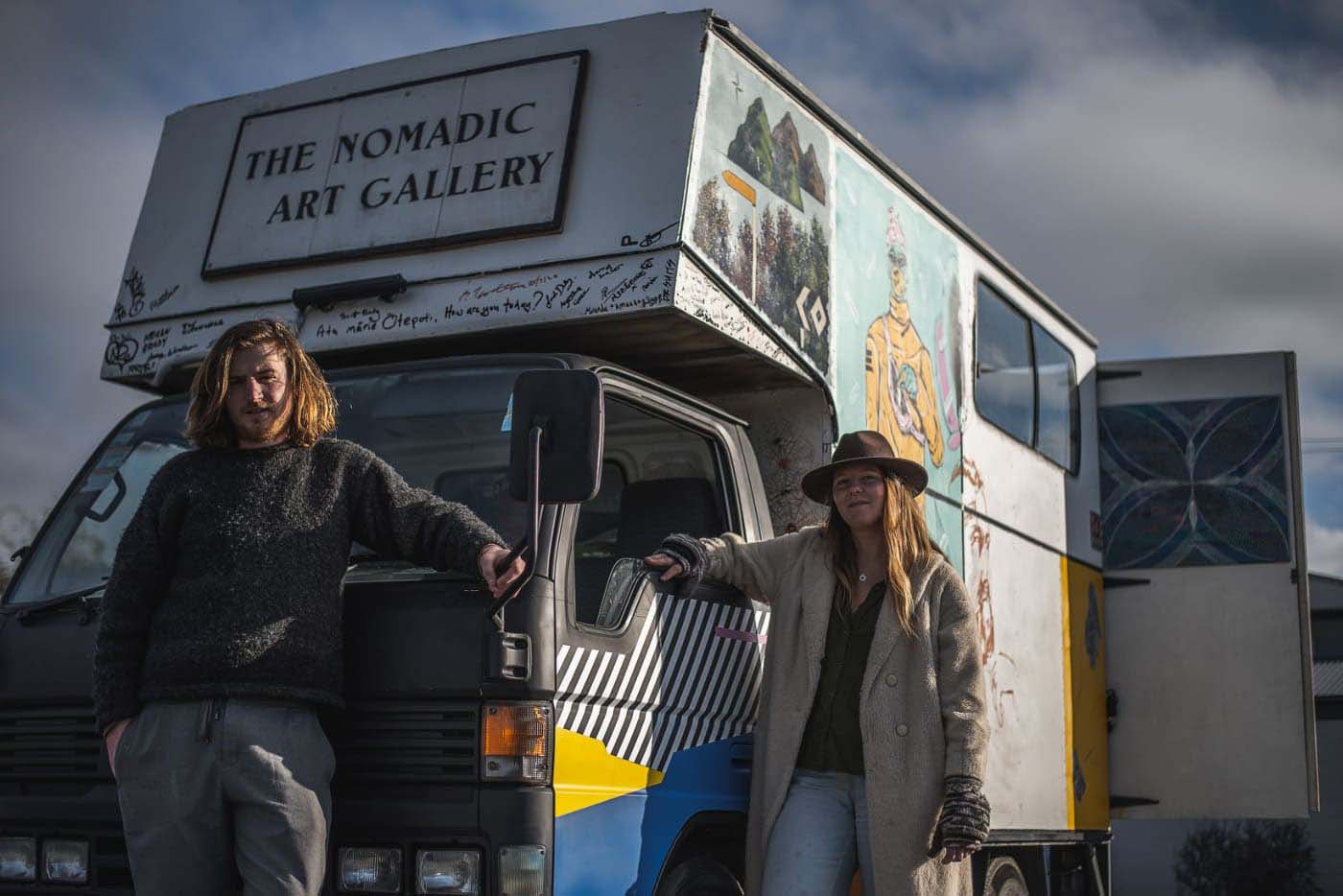 A kind of exhibition in two parts, Nipple Twist sees artists embrace and revisit the multiple connotations of the characteristic of the silent body, the exhibition takes place over four spaces featuring ceramics by Oliver Cain; drawings and prints by Chloe Marsters; gratifying photograph by Layla Saâd; and sculptural paintings by Merijn Verhelst and Amat Gueye, which move from representation to interpretation of the culturally rooted term.
Planned to remove the nipple from any defined definition, thus destabilizing viewers in a twist of their own, the exhibition remains on view at the Nomadic Art Gallery until January 14, after which it will be followed by an online exhibition, Ocean breeze, which will run through March.