Local residents can view the new Scarborough Castle sculpture for free on Saturday, March 19.
The new sculpture titled We are only human (Incomplete sculpture for Scarborough to be finish by snow) was created by Ryan Gander in the grounds of Scarborough Castle.
The work was created in the form of a dolos – a structure typically used as a defense to prevent coastal erosion. The sculpture is purposely only partially formed and intended to be completed with falling snow.
As the new sculpture is located within the grounds of the castle, for the next 10 years English Heritage is offering four days a year where local families in postcodes YO11 and YO12 can visit the castle for free, see the sculpture and learn more on the posts behind. In 2022, these are: March 19, June 18, June 19 and September 25.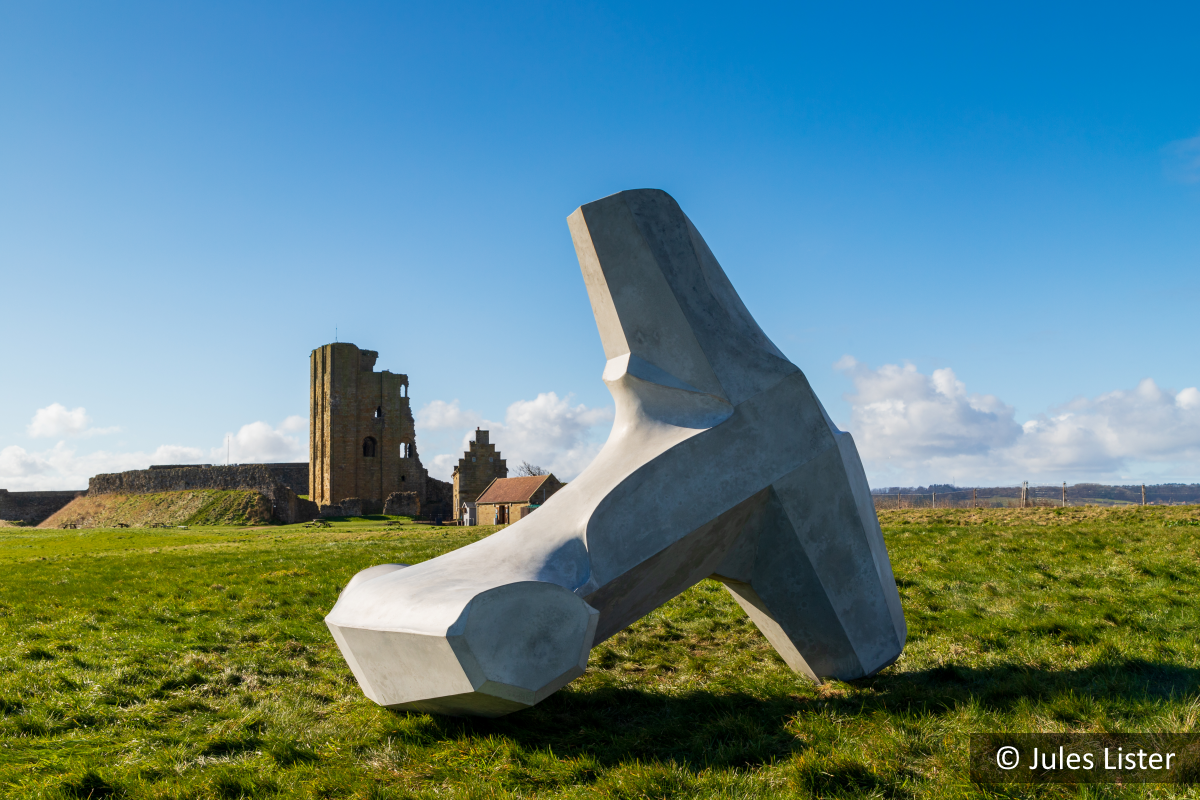 Ryan used a computer program to predict and simulate snowfall on the dolos. By subtracting this volume of snow from the original form, he created a work that would only be "finished" when it snowed. Due to changes in weather conditions caused by global warming, poetically this artwork may never be seen in its original "complete" form.
Gander's sculpture is cast in ultra-low-carbon concrete that incorporates limestone formed from the shells and skeletons of prehistoric sea creatures. It highlights the vital role of the sea in minimizing the effects of climate change by acting as a 'carbon sink', absorbing and 'locking' harmful carbon dioxide emissions.
The sculpture also serves as a seat, so visitors to the castle can sit, enjoy the view and listen to a series of audio clips from various voices linked to the project (the artist, a marine biologist and specialists from the Yorkshire Wildlife Trust and English Heritage) discussing sculpture, climate change and local marine wildlife.
It is hoped that the sculpture will provide a landmark towards incredible coastal views and a point of engagement for residents and visitors.
The artist has been commissioned as part of 'Wild Eye', an ambitious project by the Yorkshire Wildlife Trust and the art-science organization Invisible Dust, which engages with leading artists to create new sculptures that allow both nature viewing opportunities and raise awareness of the potential devastating effects of climate change on our coastal environment.
Rachael Bice, CEO of the Yorkshire Wildlife Trust, said:
"The Yorkshire Wildlife Trust is delighted to partner with Invisible Dust to launch 'Wild Eye', a world class art and nature project in Scarborough and Whitby. In collaboration with renowned artists Ryan Gander and Juneau Projects, these are the first sculptures and activities aimed at fostering a greater sense of connection between people and the environment; located at key locations to help residents and visitors immerse themselves in nature. "Wild Eye" aims to deepen the relationship people have with nature, through new experiences of the wonderful wildlife living with us around the coast and estuary.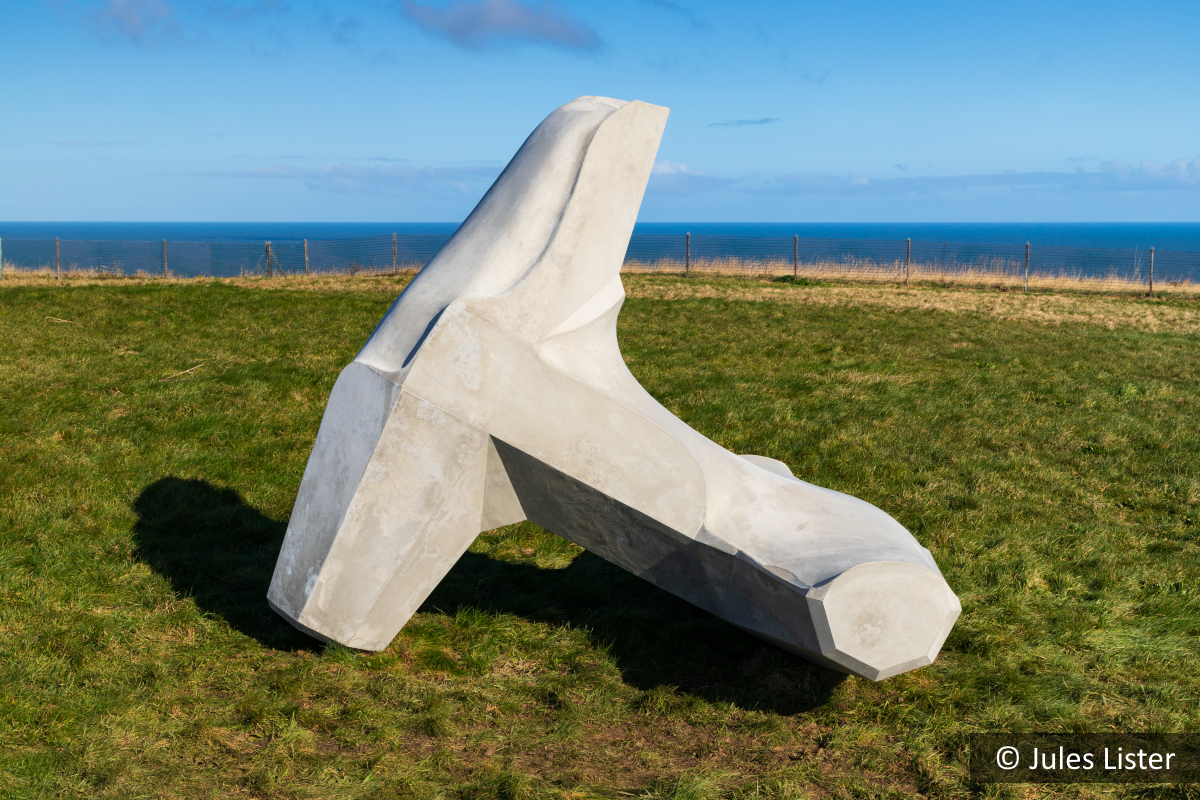 Wild Eye has worked closely with local people through Coast and Vale Community Action (CaVCA), providing a range of activities for communities. Wild Eye will also be arranging art and nature activities and guides for local families to enjoy while viewing the sculpture. Scarborough Badgers of Bohemia artists will also be holding Wild Eye art/nature workshops with a school and year six ahead of the launch.
Ryan Gander is a world-renowned entertainer who received an OBE for his services to culture and recently became a Royal Academician. Scarborough will join New York, Mexico City, Cambridge, Liverpool and other international cities in welcoming pieces of his thoughtful and engaging works into public spaces.