The paintings of a seven-year-old Ukrainian girl, who with her mother fled to Ireland to escape the Russian invasion, were displayed at an exhibition in Co Laois.
Iryna Britanova-Listratenko and her daughter Sasha fled Kharkiv more than two weeks ago and now live with a family near Abbeyleix.
"I come from Kharkiv, the second largest city in Ukraine. The war started in the suburbs of my city, so we were the first to hear the bombs," Ms Britanova-Listratenko explained.
"We stayed in an air-raid shelter for six days and after that we decided we had to flee because the town was being bombed from the air.
"It was dangerous to drive around but we managed to get out and west of Ukraine where it wasn't so dangerous."
In western Ukraine, the family asked for help from the Red Cross.
"I met a girl from the Red Cross and she introduced me to an Irishman who had driven from Ireland to Ukraine on humanitarian aid and he offered to take us to Ireland."
They decided to leave, leaving family and friends behind.
"I left my parents, my family and my husband all in Ukraine. We are very worried because they are not safe and Sasha wants her father to be here but he is not able to do so," he said. she adds.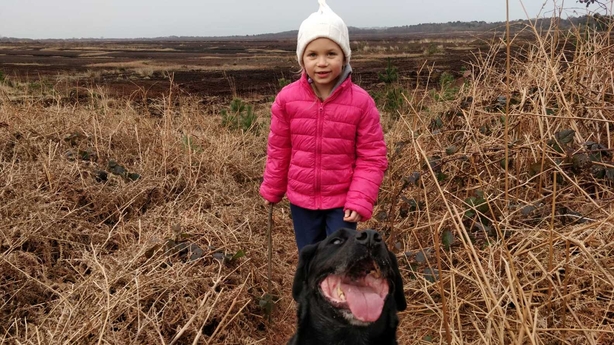 During this long trip to Ireland, Ms. Britanova-Listratenko showed the driver some of Sasha's artwork.
Not only does Sasha speak English and play the piano, but she's also an accomplished artist.
"On the way, I showed the driver the drawings and we decided to organize the exhibition to help Ukrainians," Ms Britanova-Listratenko said.
"When she was younger, we noticed her gift for painting. She had a private teacher and took incredible pictures."
Sasha's paintings have been exhibited at the Dunamaise Arts Center in Portlaoise, with all proceeds going to the Red Cross to support its humanitarian efforts in Ukraine.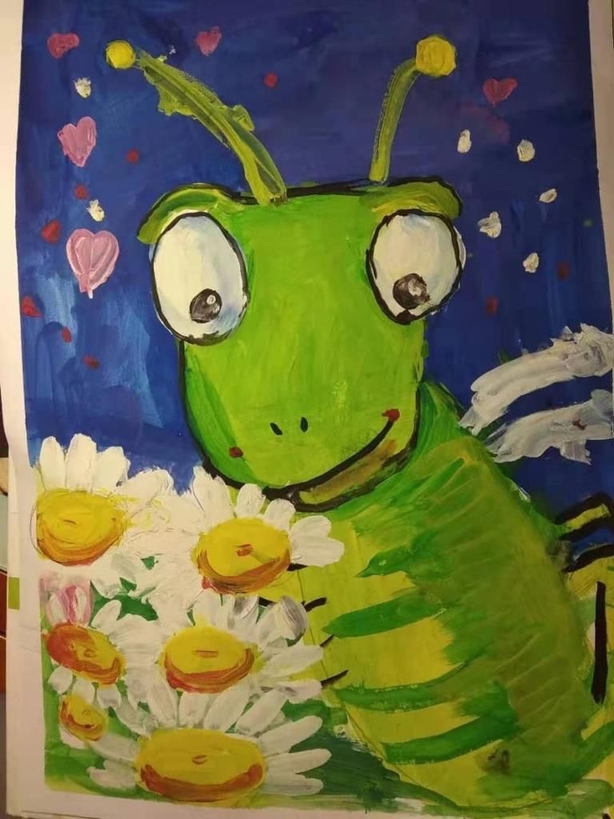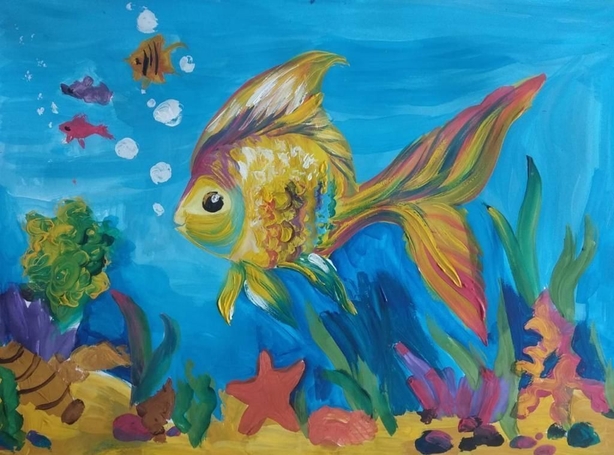 "Art centers are really important places to bring artists and communities together, to tell their stories and to connect," says Michelle de Forge, director of Center d'arts Dunamaise.
"So when we heard about this exhibit, we acted as quickly as possible to make space for it.
"We were very honored to meet Sasha and Iryna and to be able to show this work of this really talented young girl and artist and to support them in their very generous approach to try to raise funds for the Red Cross."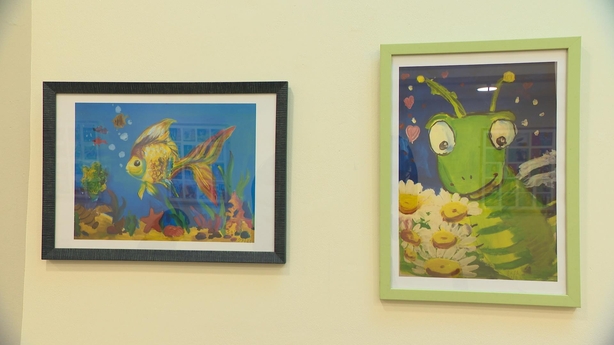 Since their arrival, the local community has rallied around Ms Britanova-Listratenko and Sasha.
They live with a family near Abbeyleix and Sasha has made a new friend with a dog called Rocky.
"We feel great support in Ireland and the Irish people are really great," Ms Britanova-Listratenko said.
"Sasha has now started school and made some new friends.
"She speaks English and she is comfortable here. I am proud of her but she is too small to realize what is going on.
"She just does it because she likes it. We just want to help the Ukrainian people who are suffering and dying now."
Sasha's exhibition will be on view until April 1st.
To donate or purchase a work of art by Sasha, contact the Dunamaise Art Center.